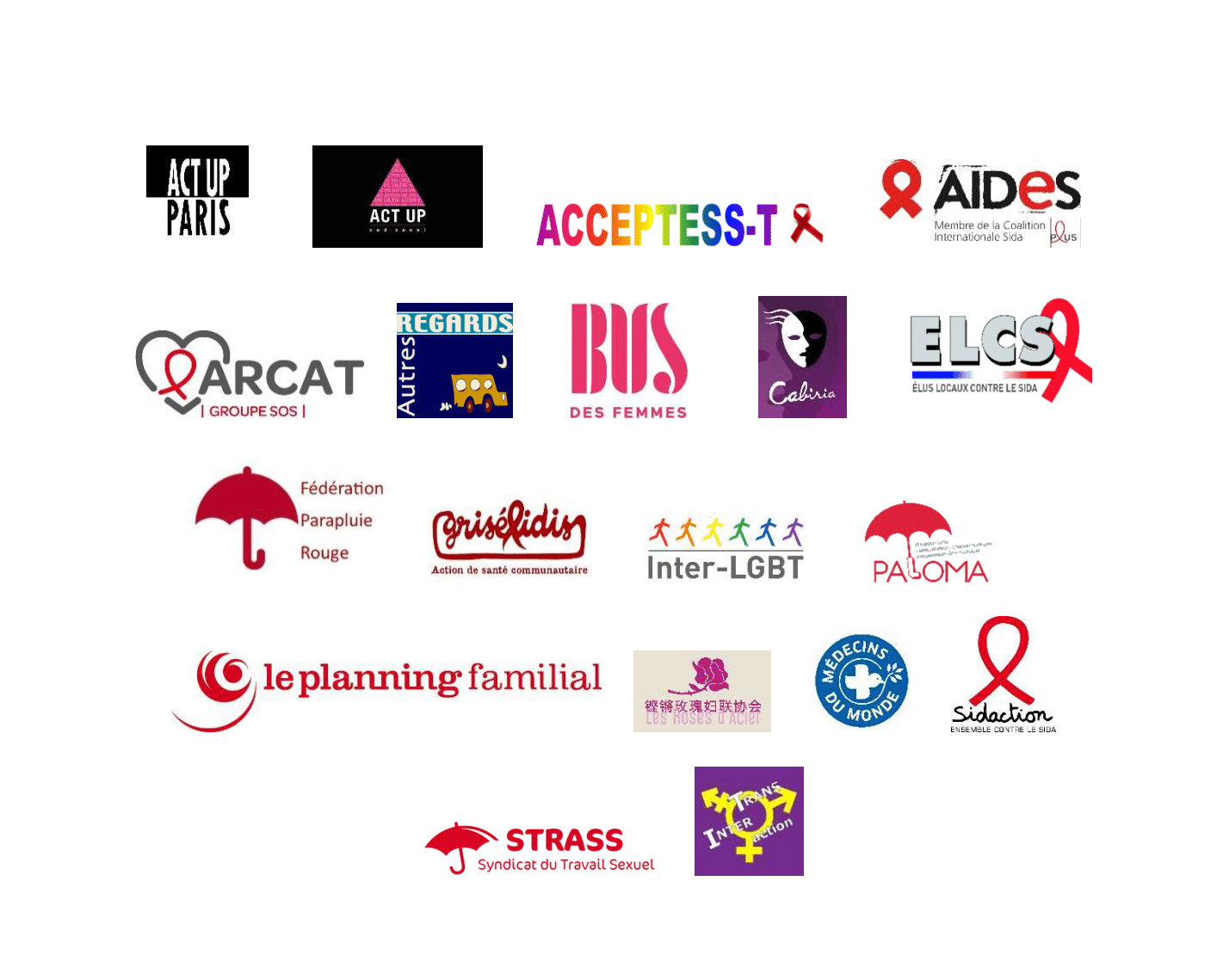 Prostitution Law of 2016: 250 sex workers in France appeal to the European Court of Human Rights
Press release endorsed by 19 organisations in France
(Paris, 12/19/2019) Following the decision of February 1 of the French Constitutional Council not to invalidate the penalisation of clients under the Prostitution Law, 250 sex workers working in France have decided to bring their case to the European Court of Human Rights. They are supported by 19 community, health and feminist organizations that defend the health and rights of all those involved in the sex trade.
For years, sex workers have been warning of the dramatic consequences of the penalization of clients and the repressive policies against them. Whether they are victims of exploitation or forced labor, regardless of their degree of autonomy in the activity, sex workers denounce a measure which makes them more precarious, increases their vulnerability and exposes them to violence and high risks for their health. Every day, they suffer the consequences of this law which severely restricts their access to rights and health.
In this unacceptable context, 250 sex workers are asking the European Court of Human Rights to recognise the violation of their fundamental rights: right to health and safety, right to respect for private life. They demand the repeal of this dangerous measure. Faced with a government and institutions that deny their lives, and ignore the violence of their politics, they have decided to challenge the state.
Whether in Sweden, Ireland, Canada or France, we have the necessary hindsight to assert that the Swedish model of penalization of clients endangers all those selling sexual services. This is the reason why, we, the associations, give them unfailing support in this fight so that France stops, in accordance with the recommendations of the highest bodies of the UN, enforcing repressive laws. We keep repeating it : these laws are counterproductive to the fight against exploitation and forced labor and endanger the health, safety and life of the people concerned. We demand that the resources allocated be used to combat all forms of violence, to enable effective support for people in difficulty in all social, health and legal dimensions and to guarantee a career change for those who wish to do so.
It is urgent that the sacrifice of sex workers on the altar of morality end!
This is why this legal battle, supported again by Maître Spinosi, continues at European level before the European Court of Human Rights.
Contacts for the Press
Acceptess-T. Giovanna RINCON – 06 73 37 95 67
Aides, Adèle SIMON – 01 77 93 97 65 / 06 98 68 01 68
Autres Regards, Jean-Régis PLOTON – 04 91 42 42 90 / 06 60 80 10 53 direction@autresregards.org
Cabiria, Antoine BAUDRY – 06 76 63 59 22
Fédération parapluie rouge, Thierry SCHAFFAUSER – 07 69 27 76 11
Grisélidis, Julie SARRAZIN et June CHARLOT – 06 88 13 52 66
Les amis du bus des femmes, Elodie LAVOUTE – 06 09 88 62 19
Médecins du Monde, Insaf REZAGUI – 01 44 92 14 86/ 06 09 17 35 59 insaf.rezagui@medecinsdumonde.net
Paloma, Maiwenn HENRIQUET – 06 63 52 56 63
Sidaction, Aurélie DEFRETIN – 06 73 21 63 97 / a.defretin@sidaction.org
Strass, Anaïs de LENCLOS – 06 70 16 28 58, anais.strass@gmail.com et Amar PROTESTA – 0671826207
Share the post "Prostitution Law of 2016: 250 sex workers in France appeal to the European Court of Human Rights"